Lions Gate Bridge - Vancouver
Lions Gate Bridge - Vancouver
For Your Trip to Vancouver!
Make sure you're prepared for your trip to Vancouver. Your cellphone carrier might not work overseas so in order to avoid being stranded, come by The Mobile Base to get set up with an easy temporary phone plan! Not sure if your phone is compatible with our sim cards? Not a problem, we can help check to see if it works. All you need to bring is your phone. And, if it doesn't seem to work with the local network, we have a selection of very affordable phones you can buy for your stay.
From cell phones to cell phone plans, The Mobile Base has got you covered. Not only that, we're easy to get to from the airport and we're located in the heart of Downtown! Follow our easy directional guide to our store. And while you're at it, enjoy some good food around our store after you grab your phone!
Directions to The Mobile Base on Map
To get to The Mobile Base from the airport is very simple, follow the signs to the skytrain and take it towards Waterfront. Lucky enough, there's only 1 direction you can go to from the Airport. And, the station we are closest to is the last station, Waterfront! Once you exit Waterfront, head east along West Cordova Street. Our store is only a few blocks from the station!

| | |
| --- | --- |
| Directions | Click to expand |
| 1. There are many signs to help guide you to the SkyTrain Station! As a quick reference, once you leave the Airport, the SkyTrain should be in the direction of the parking lot and Car Rentals. The SkyTrain is located on the 4th floor. | |
| 2. Once you purchase a 2 Zone ticket, you can catch any train as they all go towards Waterfront. Luckily, the station you need to get off at is the last station of the train! It should take around 30 minutes to reach Waterfront Station. | |
| 3. Once you arrive at the station. There are two exits you can take. Take the exit towards the main area of Waterfront Station. When leaving the Station, you should be in front of Cordova Street. Follow Cordova Street and head left. The Mobile Base should be minutes aware from the station! | |
$10
30-Day Plan
50 minutes


Canada-wide Talk



Unlimited


Incoming Text

50 Texts


Outgoing




International Text
$25
30-Day Plan
Unlimited




Talk Canada-wide



Unlimited
International Text

500 MB


Data at 3G speed



$40
30-Day Plan
Unlimited




Talk Canada-wide



Unlimited
International Text

4.5 GB


Data at 3G speed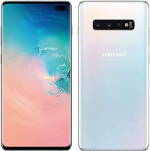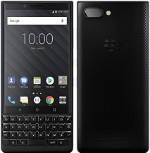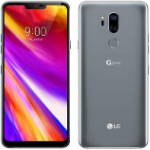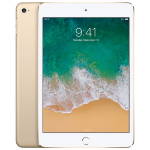 Check out a few of our favourite restaurants nearby!
| | | |
| --- | --- | --- |
| Restaurant | Description | Rating |
| | A local sandwich shop that specializes in fresh roast meat sandwiches! | |
| | Delicious vegetarian comfort foods with vegan options! | |
| | Upscale Japanese fusion restaurant with lovely waterfront view! | |
| | Japanese inspired hotdogs, a Vancouver staple! | |
| | A huge assortment of fresh cakes and pastries, both savoury and sweet! | |
| | Vibrant Taqueria to fill your taco and tequila craving! | |